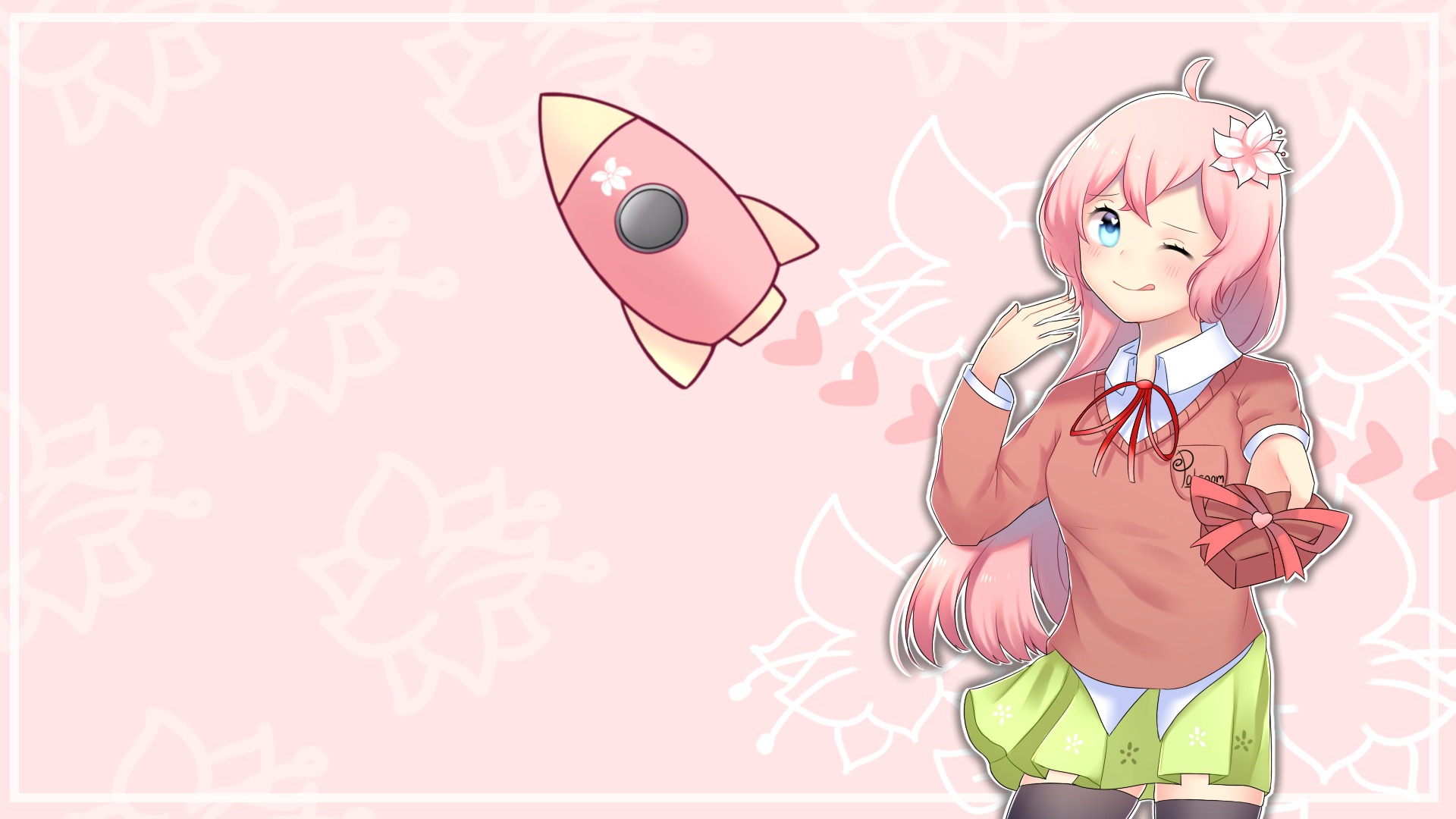 Notice Me, Lily!
A downloadable game for Windows, macOS, and Linux
🌸Summary🌸
Oh no! It's Valentine's Day and you're all alone! At least, until the school idol Lily shows up and she needs your help! Assist Lily in gathering ingredients to make chocolate and don't spend Valentine's Day alone in this short, silly visual novel!
🌸About🌸
This project crafted with love and care by a small team of friends composed of writers, artists, and coders to bring to you this small visual novel. It was created in only a month.
It features the persona of LilyPichu as the main star! This is the first time many of us have ever worked on a visual novel and we hope you enjoy our little game.
🌸Credits🌸
🌸Director🌸
🌸Art🌸
Sae - CG, Concept Art
Bubbie - Sprites, Cover Art, Concept Art
Kuki-Tan - Sprites, Concept Art
Kimie03 - Concept Art, Logo
shadow - Concept Art
catcat - Concept Art
Kera - Backgrounds
🌸Writing🌸
Oak - Head Writer
Salt - Writing, Editing
catcat - Writing, Editing
Ava - Editing
🌸Coding🌸
Darkklaw - Code Monkey
🌸Special Thanks🌸
🌸Music🌸
Ayasuna - A Light Hearted Melody
Ayasuna - Dreamland
Install instructions
Simply download the .zip file and run LilyNoticeMe.exe
Download
Comments
Log in with itch.io to leave a comment.
Hey! I played you guys visual novel and it was really a great short visual novel read. It was really funny and I enjoyed the read. Specially how it was valentines day. I liked how colorful and cheerful it was, bright and happy!
Overall I loved this visual novel! Lmao that part where the games crashes if you open the door, I didn't think it'd actually work. Anyways I hope you don't mind I made a let's play! :3
Hey there, thanks for your comment!

We're glad that you enjoyed this silly little project we made!
Definitely don't mind you doing a let's play of it, seeing people's reactions to our creation is really enjoyable. I have personally not had the chance to watch yours yet, and I'm posting this reply right before going to bed, but I'll definitely give it a watch later!

~ Darkklaw

So I need this to be a thing, I am already a sucker for Visual Novels, with cute antics, as well as dating. The colors and character designs ARE AMAZING, and you guys worked on this in one months time!? Impressive, I really wish it continued, did Lily make it back? Do you have an option to deal with these other girls as well. All the Girls were amazing, I had fun playing this! and I will support you guys, if you all decide to continue with this series, or hell a series Like it! :D
Hey there, I actually saw your video and commented on it before seeing this comment here, fun to see you decided to leave a reaction!

First of all I wanna thank you once again, on behalf of our entire team, for giving this little project a try. It was a blast to make it and a blast to watch you enjoy our work! We did indeed create this in approximately a month, although we already had sort of a basis for the characters since they are based on real people within our community or their already established personas, and the music was made before this project. I'm amazed by how well received this seems to be among people who don't get the inside jokes surrounding these people.
Whether or not Lily made it back... let's just have faith in Aya's words, right? I noticed you didn't get past the "congratulations" screen, after which there was still a short epilogue. Did you happen to catch that off-camera?
Given the limited time we had to get this done in time for Valentine's, we unfortunately did not have the chance to include multiple routes to try your luck with the other girls. We haven't fully decided on future plans yet, but the other members of the team and I would love to create something more. Whether it will be another short and sweet story, possibly in the same universe with these characters making a return, or maybe a longer, completely separate story with original characters, we haven't decided yet. Unfortunately, I also can't give any indication of when this will be, since this was done completely in free time, which is unpredictable, and of course it would depend on the scale of our next project.

Thanks for the support, let's see what the future brings us all!
~ Darkklaw

Not bad for a game made in a month. I did notice grammar errors, but overall an enjoyable experience. I enjoyed the music as well. Why is there a voice option in the configuration when there are no voices?
Thanks for your comment! We did go over the script multiple times to try and clean up as many errors as we could find, but it's definitely possible that some mistakes were missed, especially during our tense unification later on. As for the voice option in preferences, that is an option included there by default when using the Ren'Py engine, and I didn't think to look into removing unnecessary options.

- Darkklaw